DCL Logistics turns 40!
Beginning in 1982 as a humble software startup, now in 2022 DCL fulfills millions of products that are shipped all across the globe. Through the years our values have remained the same: quality work, customer service, and forward-thinking innovation.

Scroll through these influential moments, products, and people that brought us to where we are today.
Norman Tu, DCL Founder and CEO
Company Founded as DisCopyLabs
In an office at 1150 Chestnut Street, Menlo Park, CA, just above a beauty salon, the company began as a software duplication business.
Chris Paisley, CFO at 3Com Corporation for 15 years, and DCL board member
Customer-First Has Always Been Our Ethos
One of DCL's biggest differentiators has always been our dedication to customer service. Board member, Chris Paisley recounts that our customer-centric ethos started with DCL founder, Norman Tu, but persists today. It has been a major theme for the the company through the past four decades.
Symantec
As one of our first customers, the fast-growing Silicon Valley startup Symantec hired us to duplicate their word processing software. They were a DCL customer for over a decade, through their acquisition of Norton Anti-Virus software. To this day, we're proud to call Norton our longest tenured customer at DCL.
Adobe Inc.
We added Adobe Inc., the publishing and content production pioneer. In their nascent years, Adobe needed help duplicating their printing software at scale. The company's first product, Adobe PostScript, became the global industry standard for computer printing, used in hundreds of software programs.
Amy Tan, an American author for the novel The Joy Luck Club and others.
Amy Tan Writes First Company Newsletter
Celebrated novelist Amy Tan, wrote the first brochure, slogan, and newsletter for DCL Logistics in the early years of the company. As a cousin of DCL founder Norman Tu, she speaks to the roots of the company's 40 year commitment to treat all employees, customers, and partners as family
Built Our First Facility  
We purchased our first dedicated facility in Fremont, CA. Our warehouse and offices were built from the ground up. The Milmont facility is still our headquarters and main office.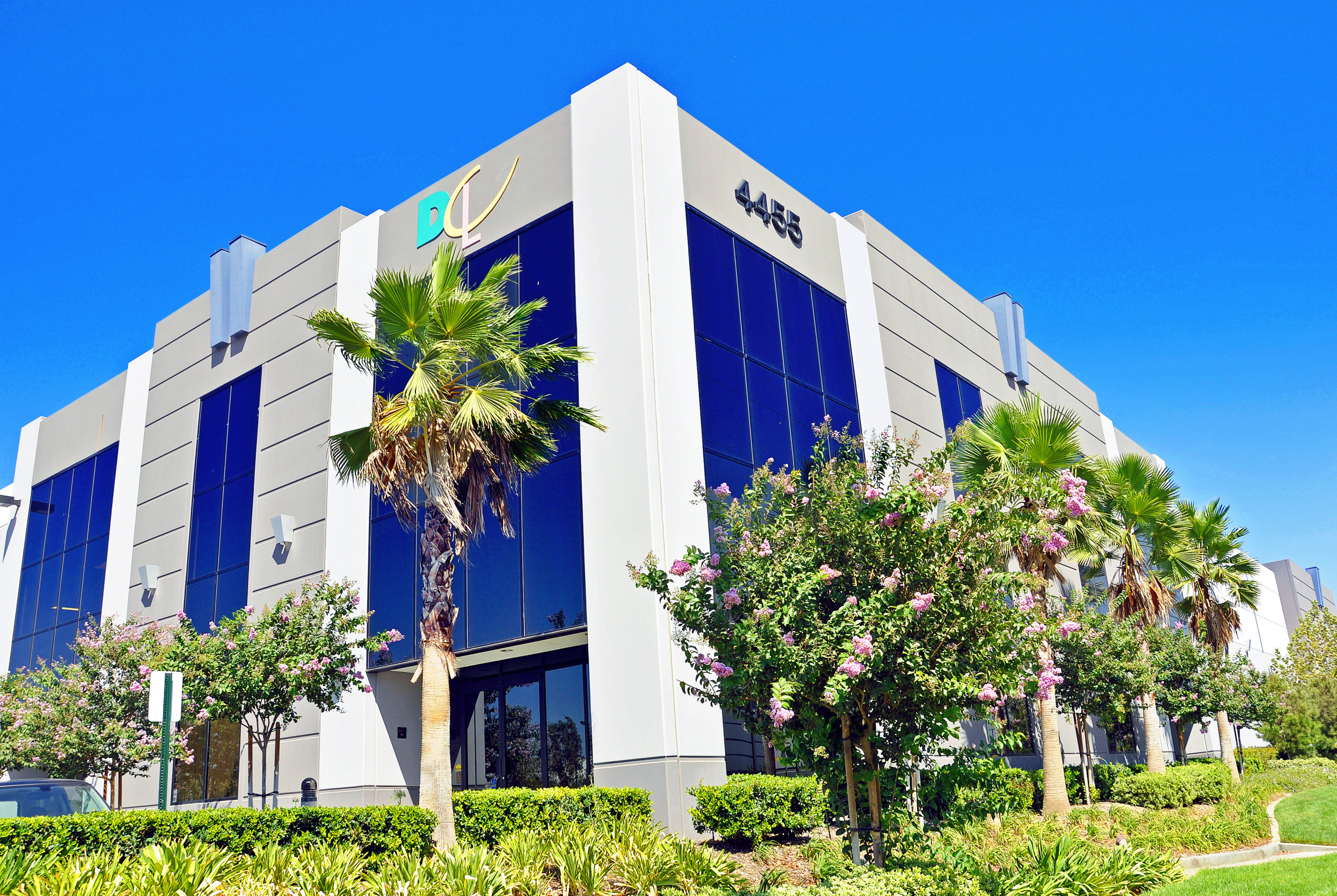 Southern California Expansion
Our customer list was growing so fast, to meet demand we needed to expand. We wanted to build a warehouse in Southern California to achieve faster distribution to more regions. Our Ontario facility is strategically located close to both LAX Airport and the Port of Long Beach, two of the largest, and most trafficked transportation hubs on the West Coast.
60 Million Copies Manufactured  
DCL is one of the largest software manufacturers in the US at this time. Annually we tracked at least 60 million copies duplicated in our facilities in 1992.
To situate this moment in computer history, here are a few other things that happened that year: Microsoft released Windows 3.1 and sold more than 1M copies in two months, computer viruses were becoming a major threat, IBM released the first ThinkPad, Intel released the 486DX2 chip that doubled operating speeds, and Palm (who would later produce the PalmPilot) was founded.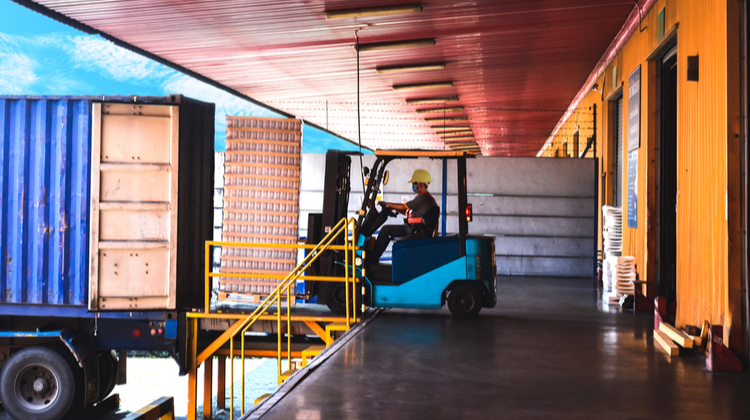 John Sorci, Vice President Global Operations at Symantec (1990-2011)
Symantec Expands Sales Channels Due to DCL's Scalability
As Vice President Global Operations at Symantec for over 20 years, John Sorci had a very up-close and personal relationship with DCL's capabilities. In the early 80s we manufactured diskettes for Symantec, but as their company grew into a global success and expanded sales channels, we took on distribution, assembly and more for them.
eFactory: Ecommerce Order Fulfillment Platform 
It's hard to comprehend logistics happening without a connected, real-time platform, but eFactory was one of the very first online dashboards. We built eFactory from scratch to be a platform for operators, made by operators. It directly supported our new expansion into fulfillment.
Bruce Ginn, Director of Global Supply Chain (Adobe, Autodesk, Cerus and more)
Pivoting to Logistics Kept up with Customer Needs
As Director of Global Supply Chain for many large Sillicon Valley companies, Bruce Ginn speaks to how DCL transformed from a software duplicator into a logistics company and continued to meet the needs of customers.
LifeScan (a J&J company)
The Johnson + Johnson company, LifeScan hired DCL to ship their at-home glucose meters to customers across the US. LifeScan was one of a few companies pioneering the ability for individuals to own a glucose meter and perform their own tests at home. Previously this had to be done in a hospital or by a trained medical professional.
Scot Briggs, Sr. Director, Global Forward & Reverse Logistics, Trade & Export Compliance at GoPro
GoPro Scales from Startup to Global Success
DCL helped GoPro grow from a small startup to a global name-brand. In 2007 DCL fulfilled their first products. Over the years, GoPro grew into a huge success and by 2012, after the launch of the first Hero camera, DCL was shipping 240,000 units B2B and 60,000 units B2C every month.
Solar Panels & Green Certification 
We've always been dedicated to efficient operations, but in the late 2000's we took that further to employ solar energy at all facilities. In 2007, we installed our first solar system at the DCL Logistics headquarters in Fremont, California. The 287 KW system was the largest commercial installation in the area at the time. It was one of our first structural steps towards our commitment to renewable energy.
The Kickstarter Era
DCL managed the fulfillment of 4 of the top 10 most funded Kickstarter campaigns over a 5 year span, including the launch of the Oculus Rift, Reality Labs' highly anticipated, first-on-the-market virtual reality headset.
Expand Our National Footprint
DCL Logistics Kentucky fulfillment center is located in Louisville, strategically next to the UPS Worldport. Our 163,000 square foot facility has 25 dock doors, a 375 kWh solar system, and a temperature control room to meet our customers logistics and fulfillment needs.
Beats by Dre
When Beats by Dre launched their first headphones there was tremendous hype and interest. The founders were pioneering a movement to bring high quality music listening devices to the everyday person. The company single-handedly improved the quality of user's audio experience. We loved being the fulfillment provider of such a trendsetting product.
Liz Lane, Head of Operations at Magic Spoon
Virtual Bundles Helps Magic Spoons Growth
DCL's technology suite include specialty fulfillment projects like virtual product bundling. This feature has helped Magic Spoon grow and provide the best customer service possible.
Eva Goicochea, CEO, Founder, Creative Director at maude
maude Grows Omni-Channel Sales
Founder of the modern sexual wellness brand, maude, Eva Goicochea and her team know that pleasing the customer comes first. She explains what maude needs in a 3PL to give their customers exactly what they want, whether those customers are retail stores, hotels, or direct consumers.
2-Day Shipping to East Coast
We are excited to announce the opening of our sixth facility, in Pennsylvania. This East Coast warehouse will provide our customers faster shipping times to the entire Eastern US. It is situated in close proximity to NYC, Baltimore, Boston, Washington D.C., and Philadelphia.